12/31/2020 07:00 AM Central
Shawne D. Johnson
Can you believe it is the last day of the year already? This is definitely the most memorable year in our lives. What have you done this year that has improved your life in some way? What are your intentions for 2021?
During this time I like to reflect on how my year has been, what do I want to do or see in the next year and what changes will I make to create a better year for my health, family and business. One mission I have is to share how EO has changed my life and some of my clients life.
I began a routine about 6 yrs ago with using EO daily when I tell you that it has been the best thing in the world. I go to bed with the diffuser on, I wake up drinking water with oils in it, I made a body butter I put drops of the oils according to my intention for the day. Because of this I am not as stressed as I used to be. I wake up with energy ready for whatever life has to offer for the day.
Check out the image below on how essential oils affect our body in a positive way. One of the things that I educate my clients on how to use the oils for a purpose. For example if you are stressed about your schedule for the day, you may be running late to an appointment, your heart rate rises, you start to sweat, driving fast and then you arrive all out of sorts and need to calm down. What if you started your day with breathing in your favorite EO? The image below tells you how our brain responds when we inhale your essential oils daily. Try this for 1 week tell us your experience in our FB community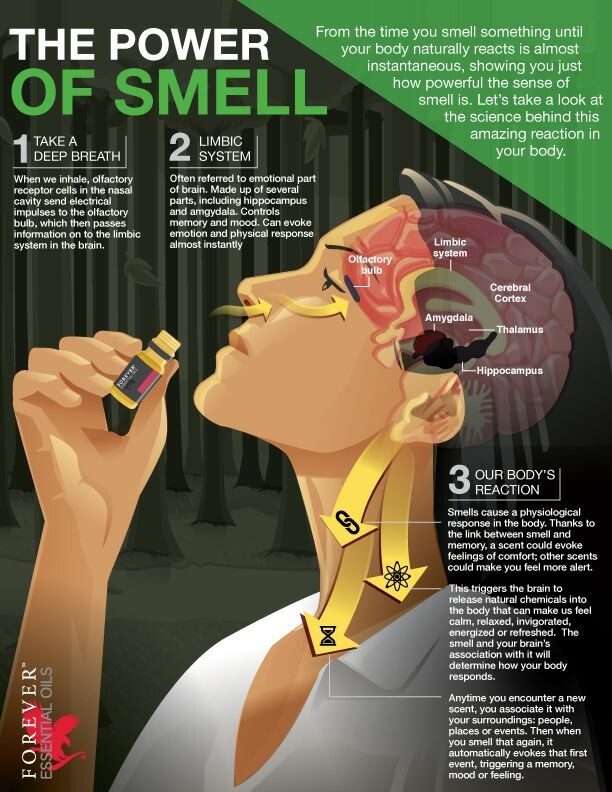 If you want to exhale 2020 and Inhale 2021 with intention join us on our weekly "Love yourself Thursdays" zoom classes. where we talk about how to take care of your body one oil at a time.
Hope to see you soon!!!
Your coach